Regular price
$20.00 USD
Sale price
$18.95 USD
Unit price
per
Sale
Sold out
Quantity: 15 tea bags
Share
Fulfilled by our friends at Tiny Rituals
Echoing with the life force of chi and the ancient magic of prana, and the ethereal energy of ether, the Orgone Pyramid is here to convert negative energy into positive power and to beautifully harmonize and balance the spiritual, emotional, and physical body. Curated from resin and rich with healing gemstone pieces and swirled by the flow of a copper coil, each of these Orgone Pyramids brings their own crystal healing to brighten the soul.
"With this Pyramid, I channel the power of prana."
Description
Choose from five different types of the Mini Gemstone Orgone Pyramid to help filter out toxic energy and to stand in your purest and most powerful light. For those who crave sweet restful sleep, protection from EMF rays, a brighter burst of energy, and succinct stress relief, these pyramids with their sacred geometric shape can collect energy from the universe and channel it right down to the vortex.
Amethyst for deepening your intuition, bringing a sense of serenity, and helping to keep your emotional self in soft and sweet check.
Green Aventurine for awakening and strengthening the heart, inviting lashings more luck and fortune into your life, and enhancing relationships to withstand any storm.
Black Tourmaline for potent and powerful protection. For those who want to wrap themselves in a cloak that can ward off any kind of negative energy, Black Tourmaline brings confidence to all those who stand in chaos.
Lapis Lazuli for its shimmering serene shades, its ability to align your life, and its unique ability to nurture self-expression and creative energy.
The Chakra Pyramid for cleansing all blocks and leaving you ready for your fullest potential. Red Jasper for the root, our place of perfect safety and stability. Carnelian for the sacral chakra, our sexual well and spot of fiery creativity. Citrine for the solar plexus, home of our warrior energy and personal power. Green Aventurine for the heart chakra, the center of our love and connection to the self and others. Turquoise for the throat chakra, the instrument with which we use to communicate and express our soul. Lapis Lazuli for the third eye chakra, our roving awareness of our deepest intuition. Amethyst for the crown chakra, our spiritual light that shines out.

Details

Resin pyramid filled with genuine gemstone pieces and a copper coil
Amethyst filled
Green Aventurine filled
Carnelian filled
Black Tourmaline filled
Lapis Lazuli filled

Chakra: Red Jasper, Carnelian, Citrine, Green Aventurine, Turquoise, Lapis, Black Tourmaline, Amethyst

Approx. 1" high and 1" wide
Handmade with love in India
Comes with a description card
View full details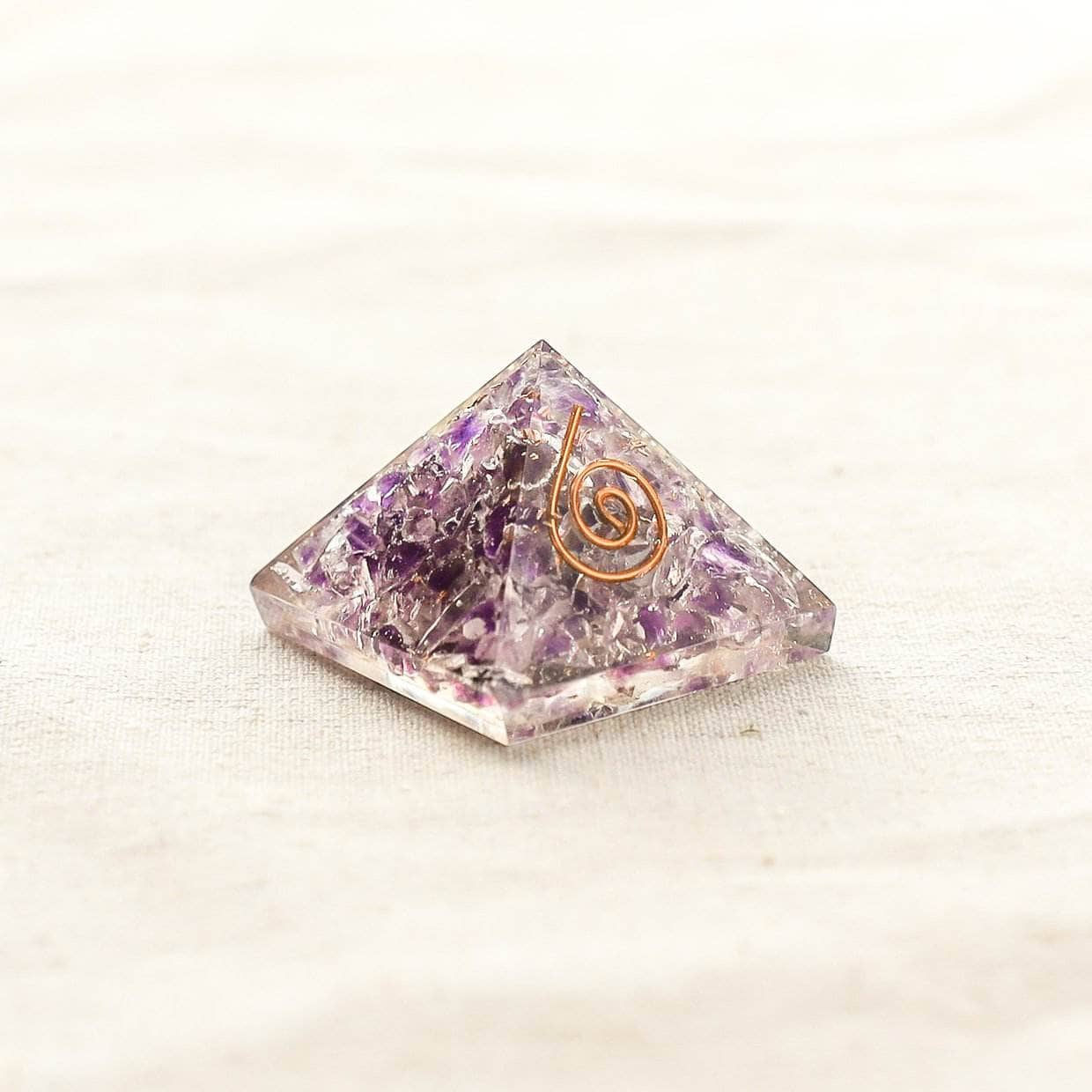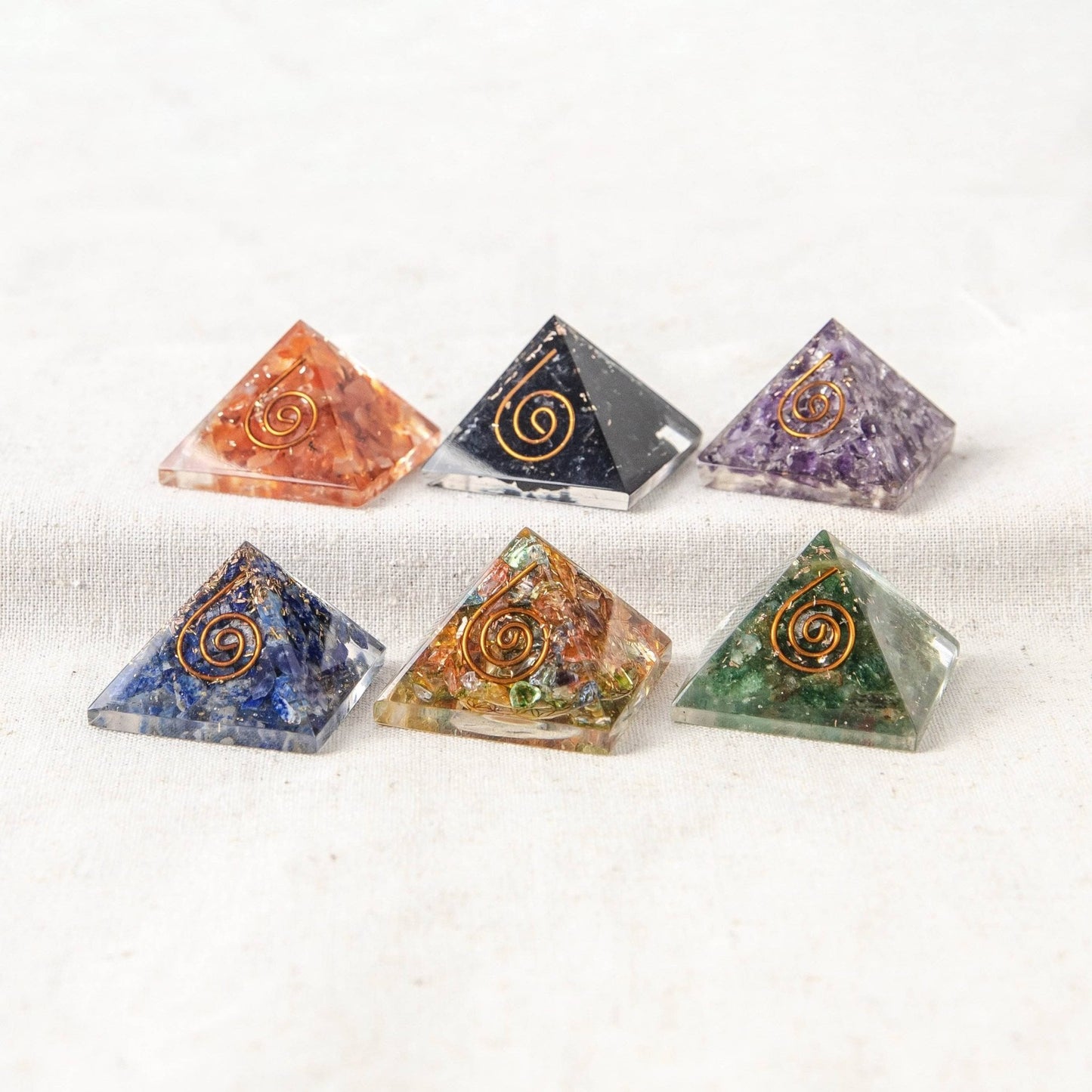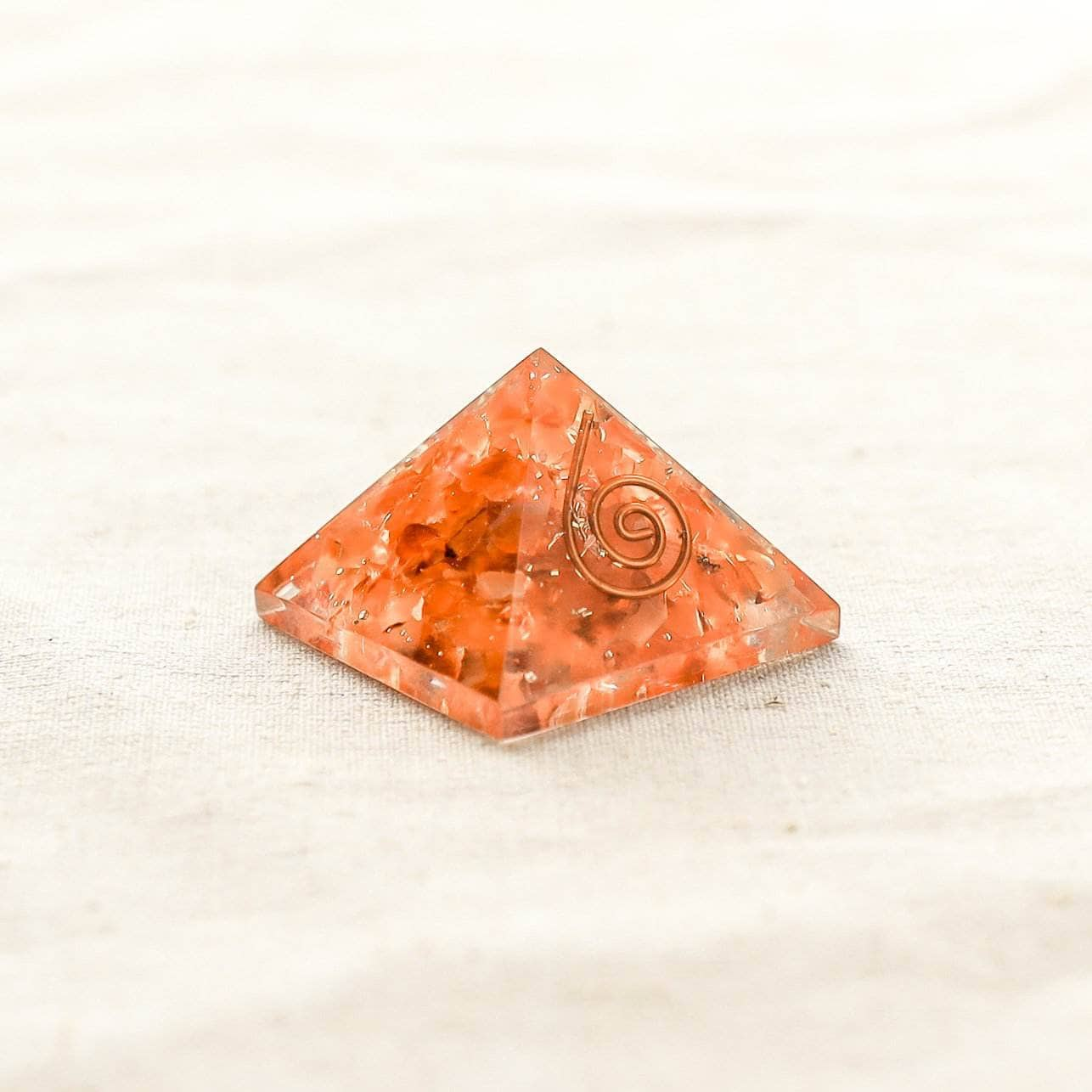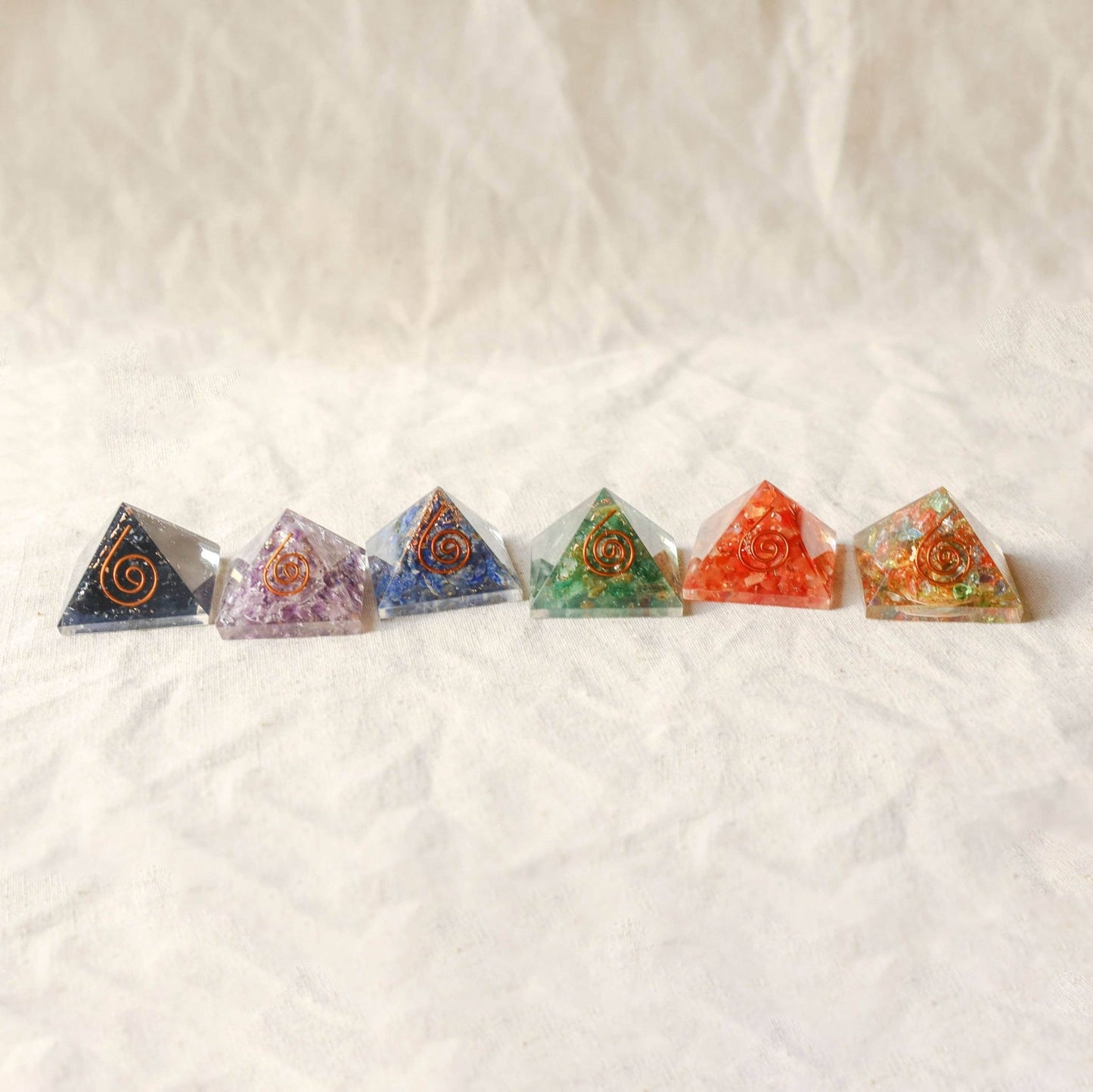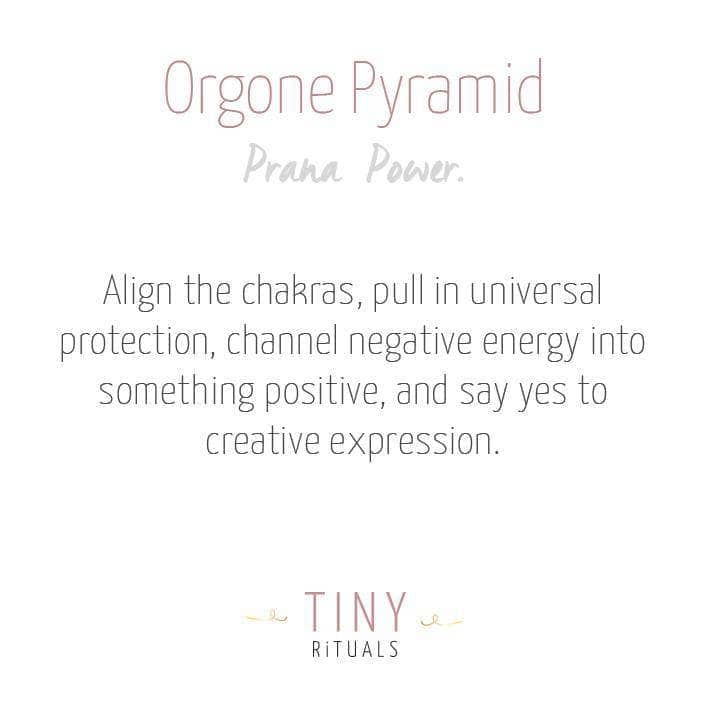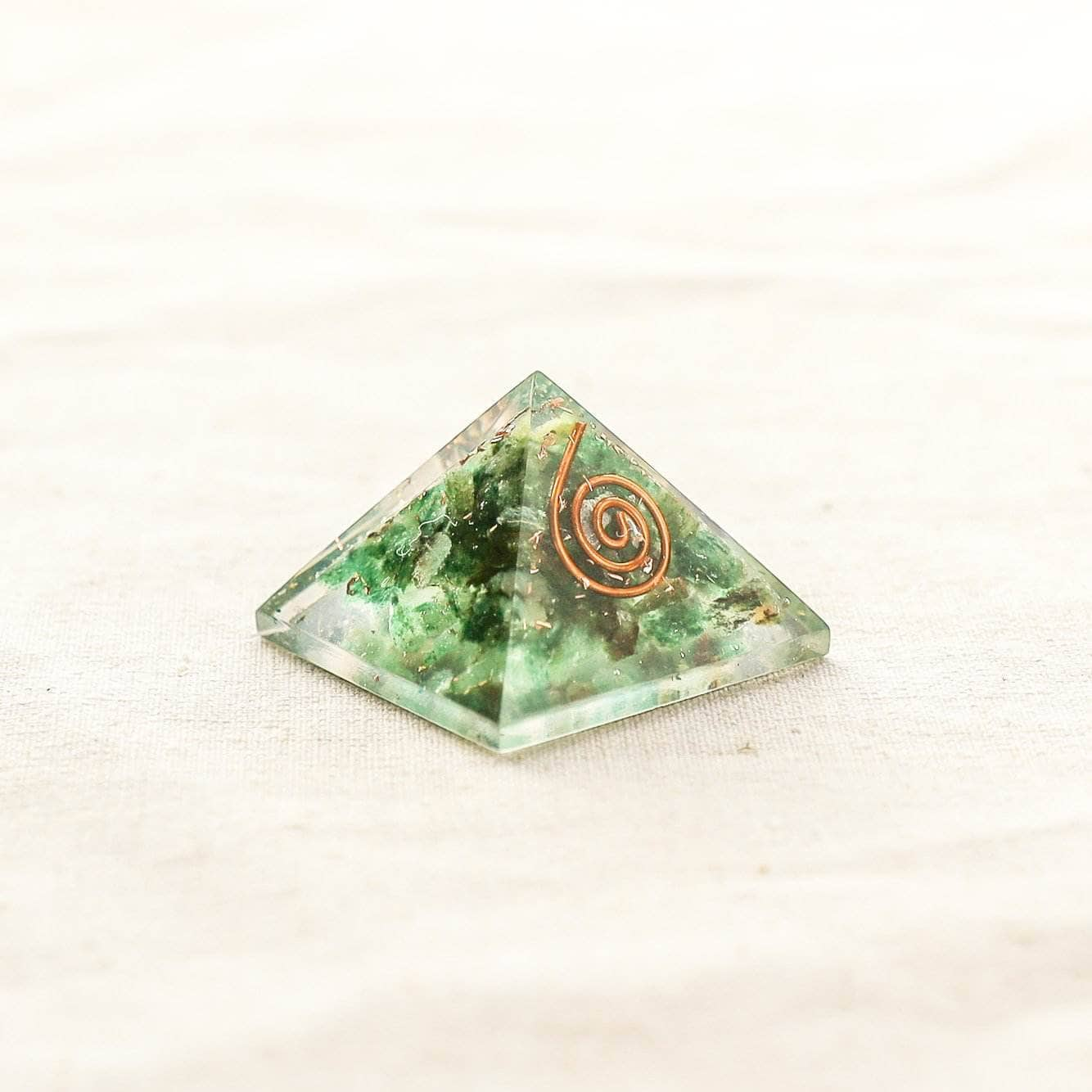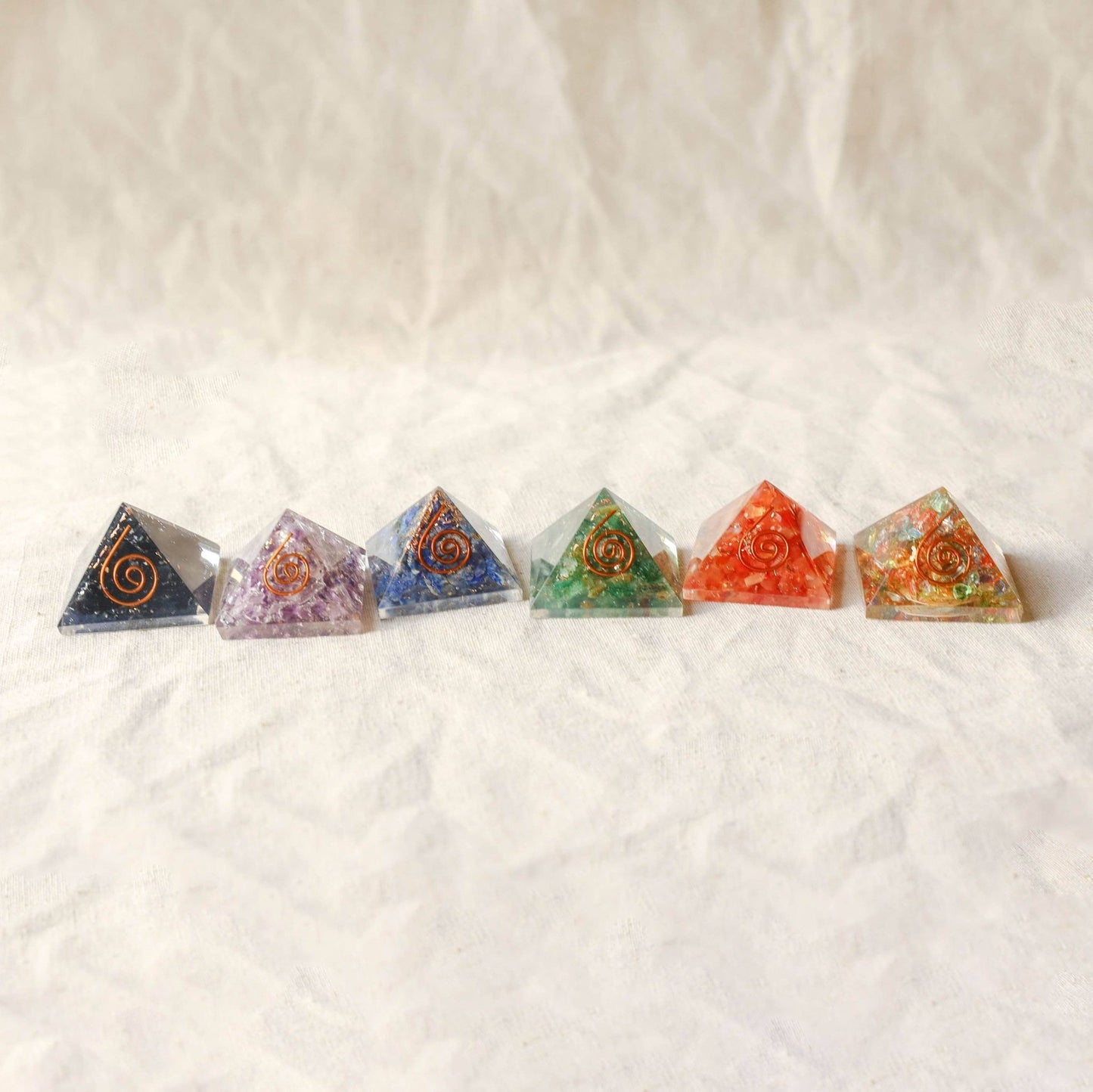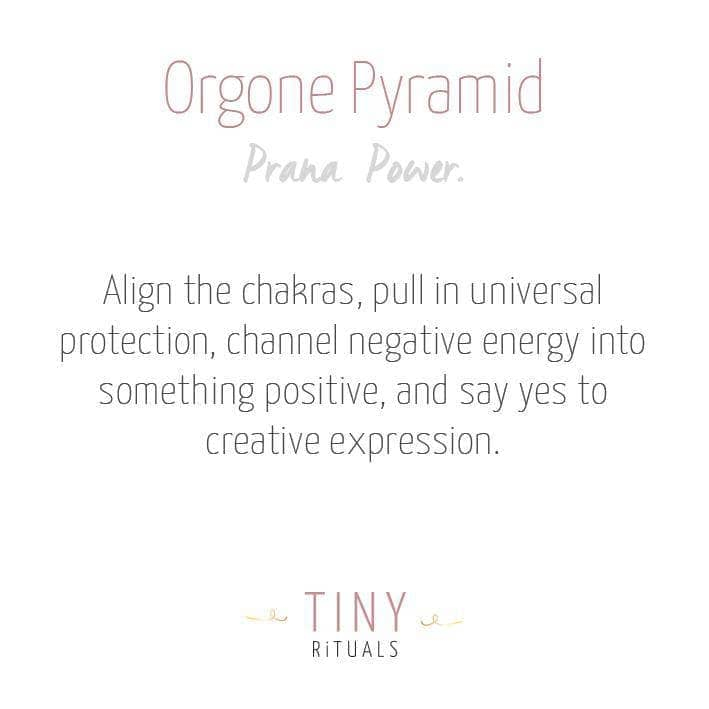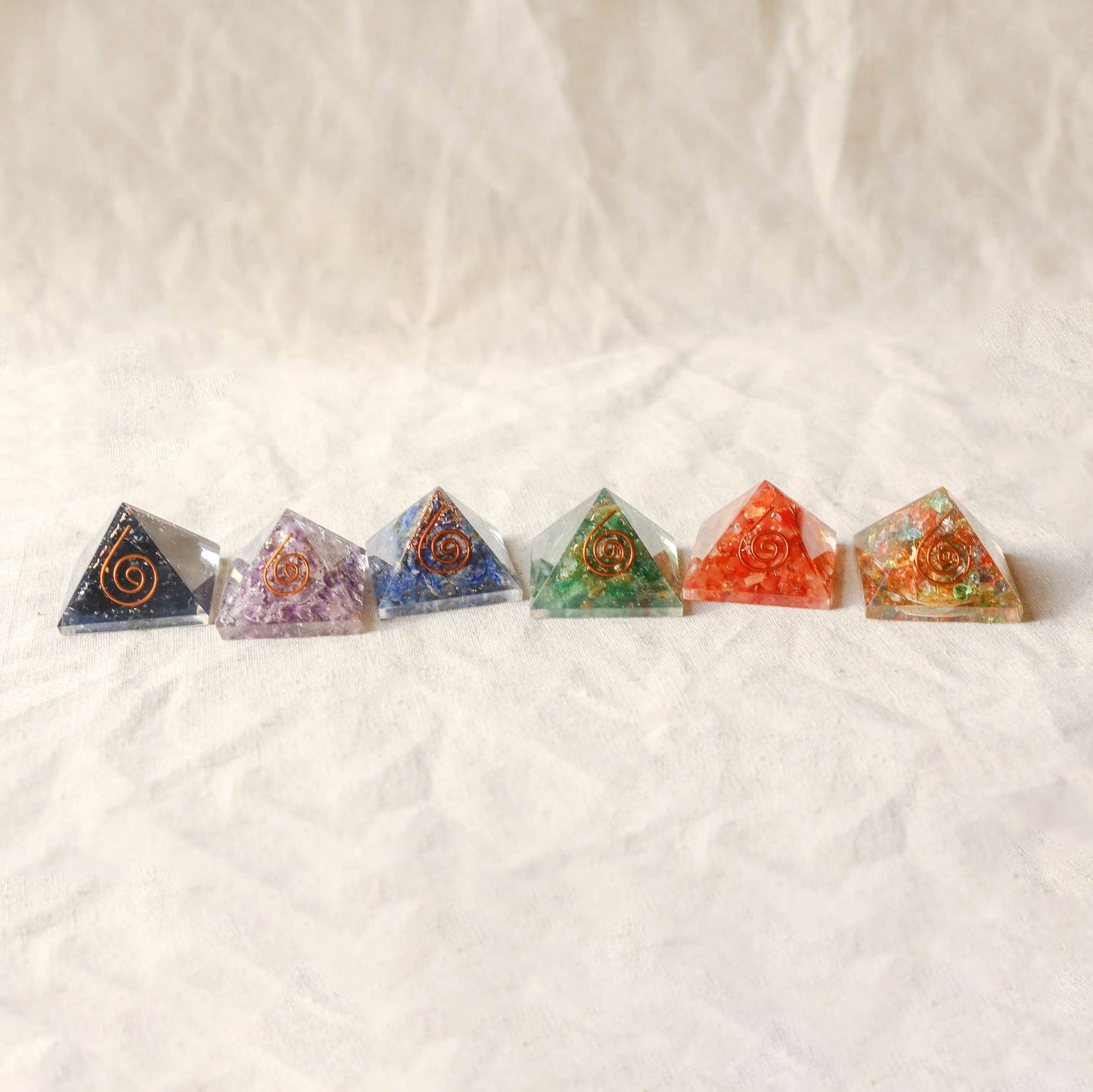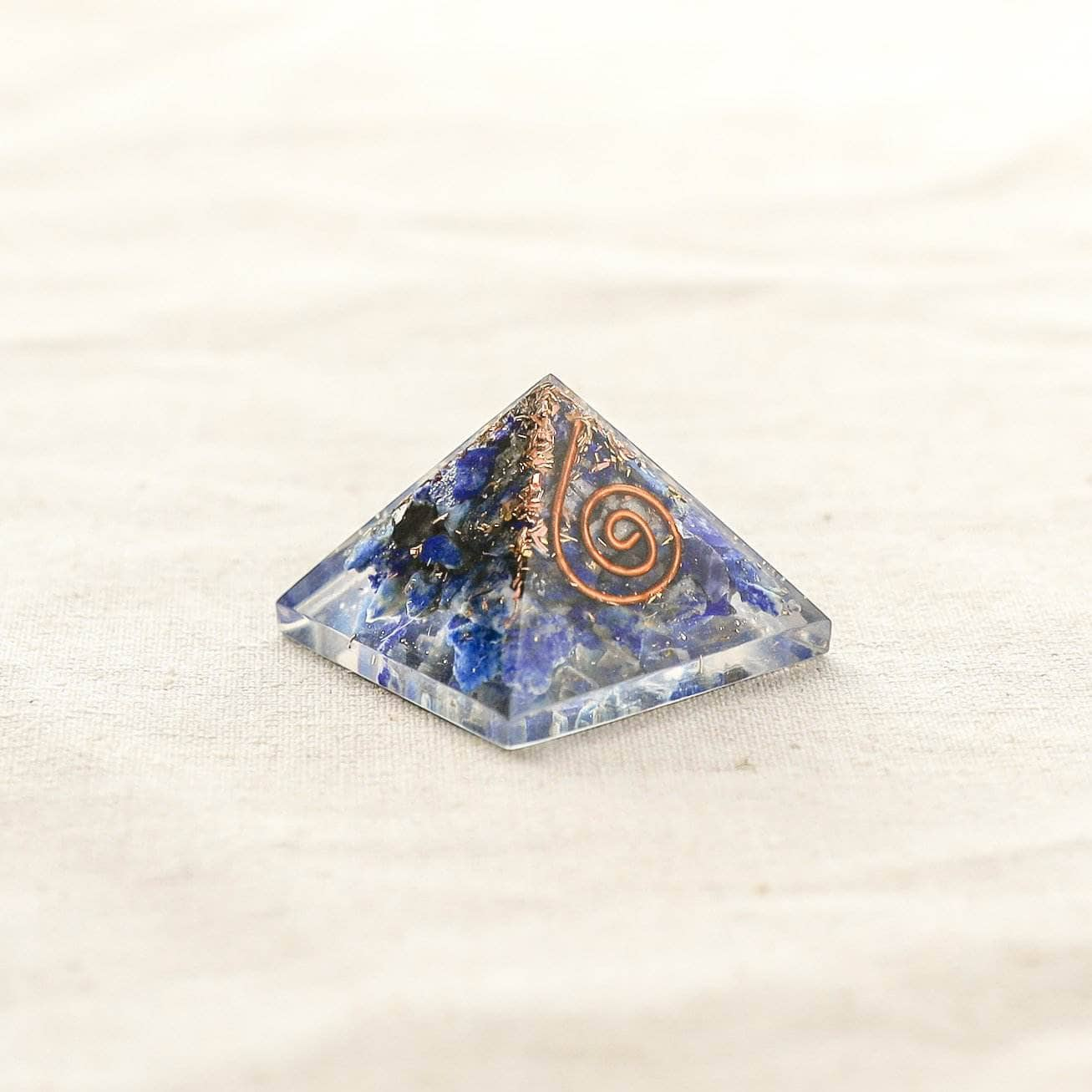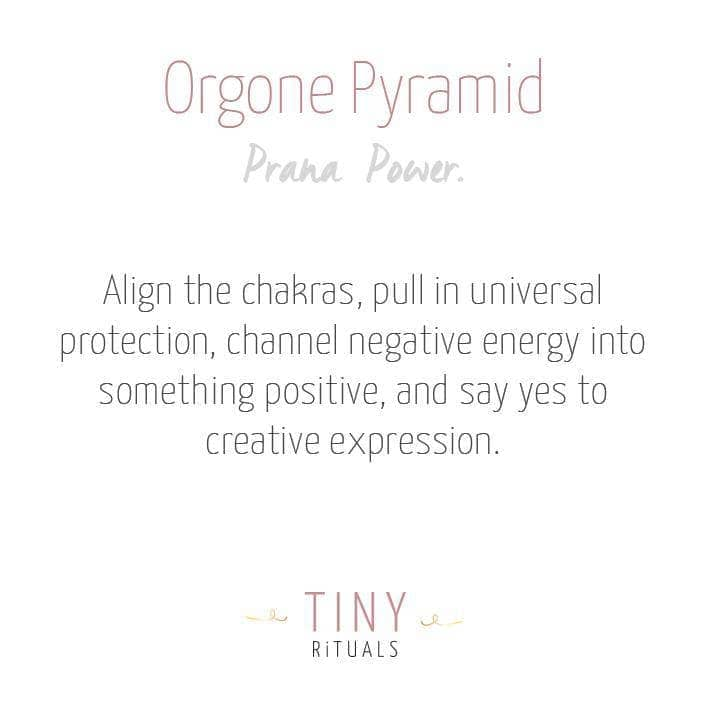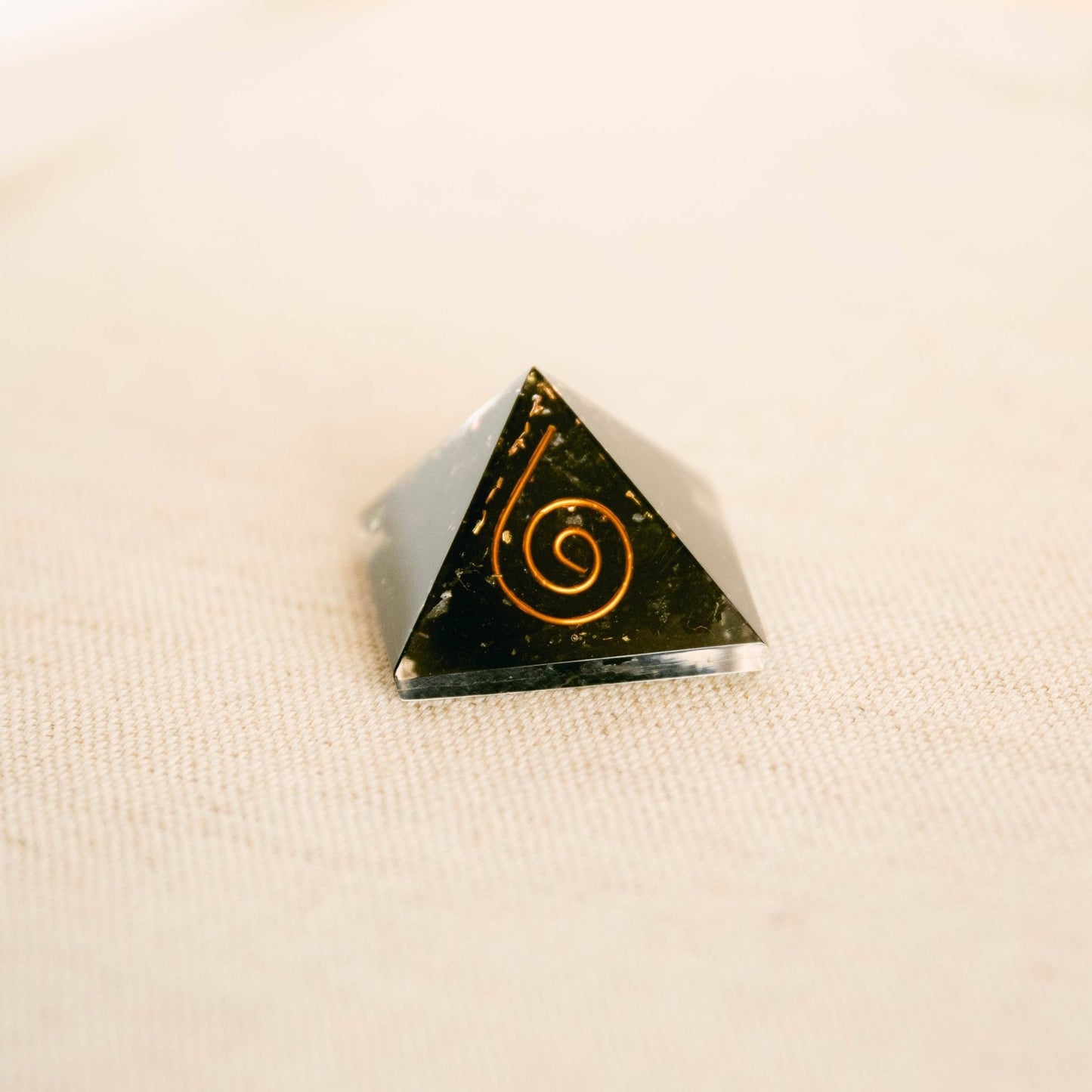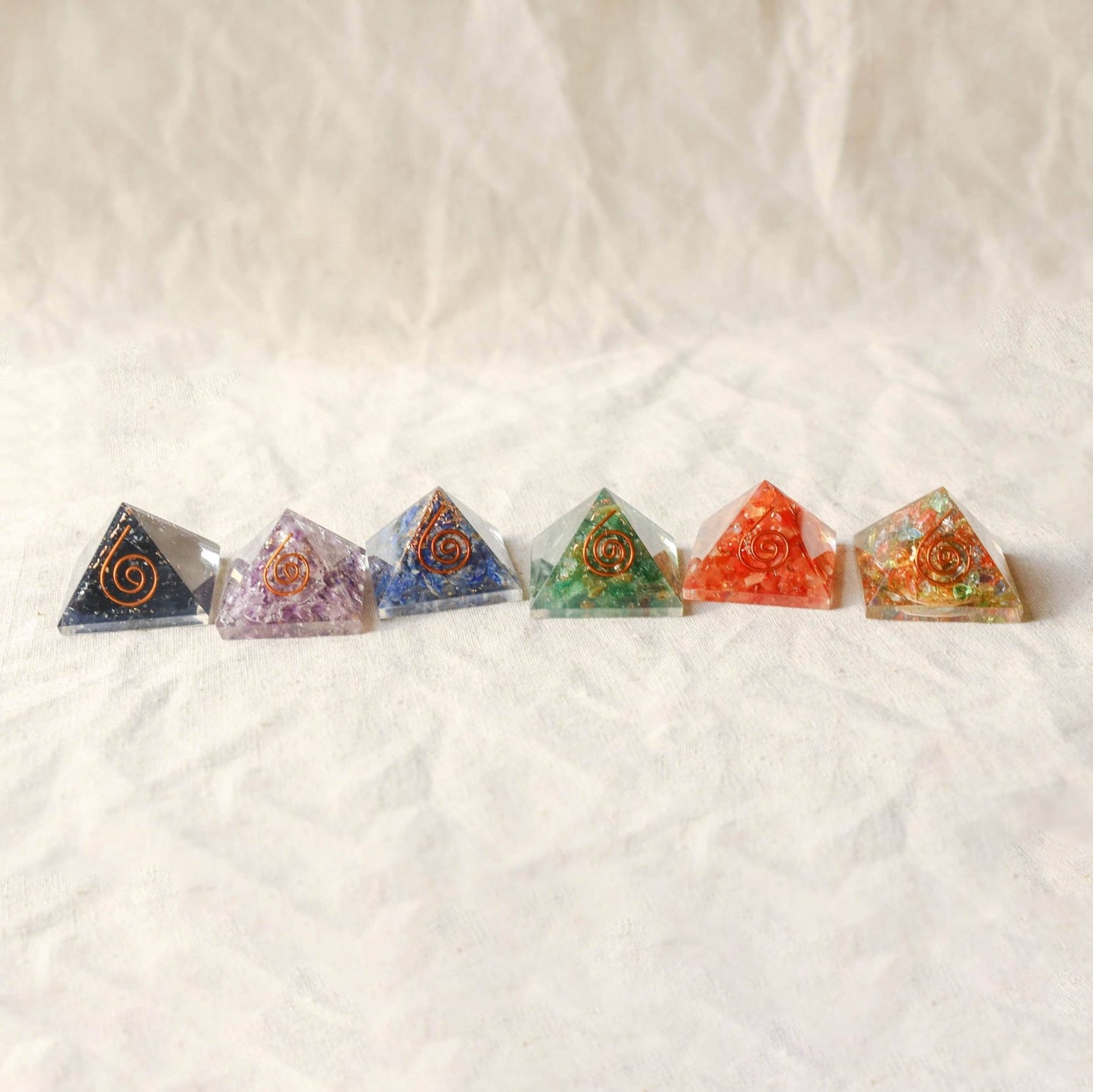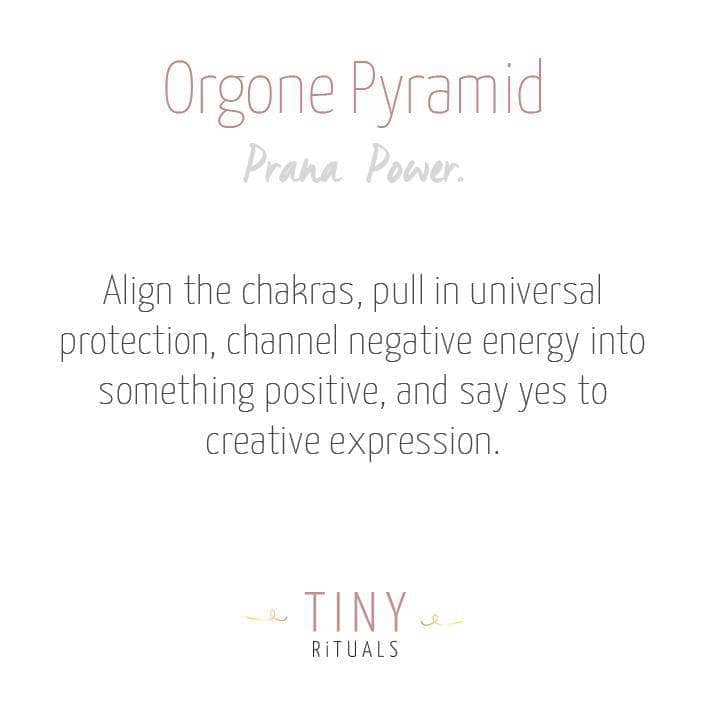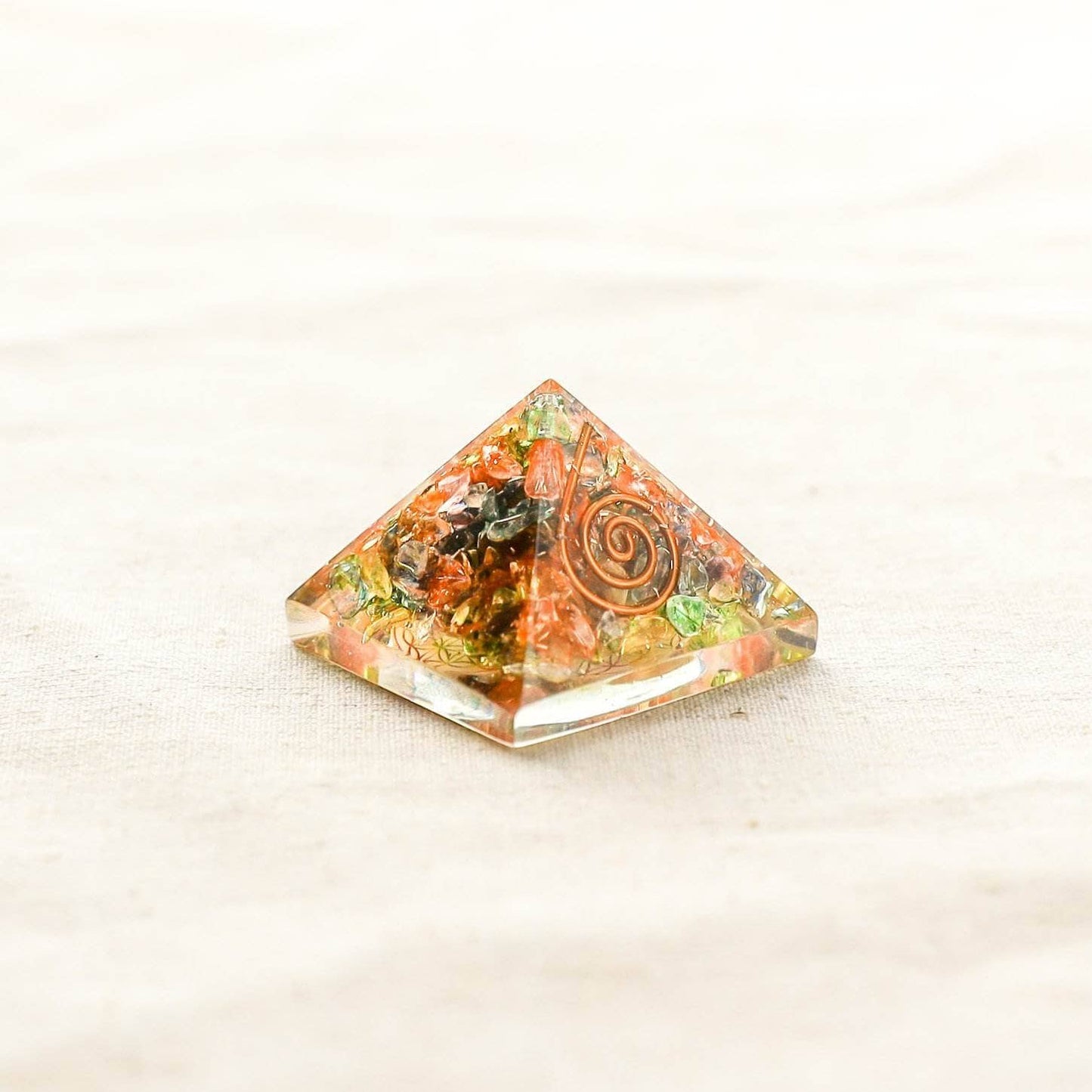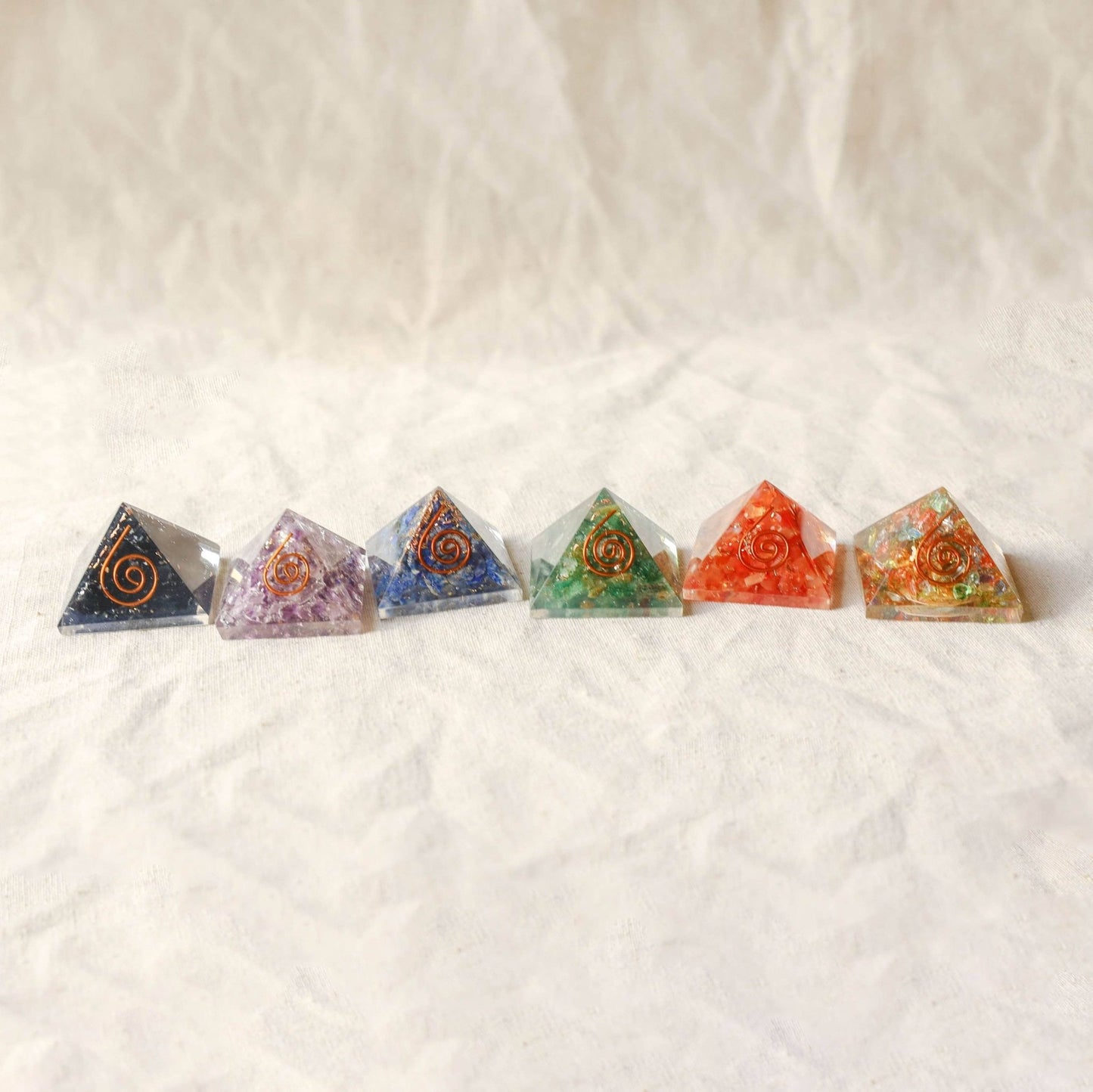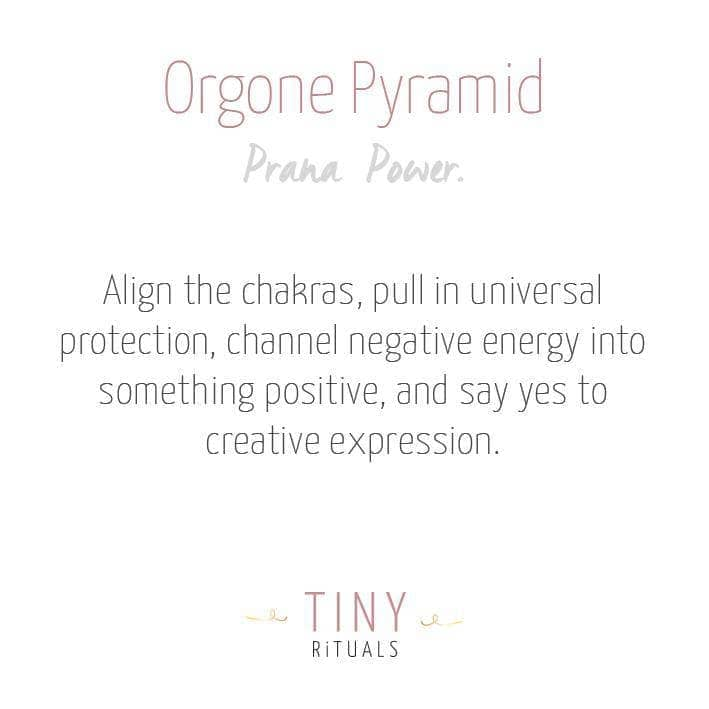 Sustainably & Ethically Sourced, Certified Organic, Certified Kosher